How to Make a DIY Barn Door
So you've seen those decorative yet functional sliding doors used in a variety of contemporary designs, but you're not sure how it works or if you could pull it off. Well it's actually not as hard as you think to install one! We're going to show you a bunch of design inspirations for door styles and room usages, then provide a brief DIY starter for how to kick off your sliding door project. First, some inspirations:
Pantry Sliding Barn Door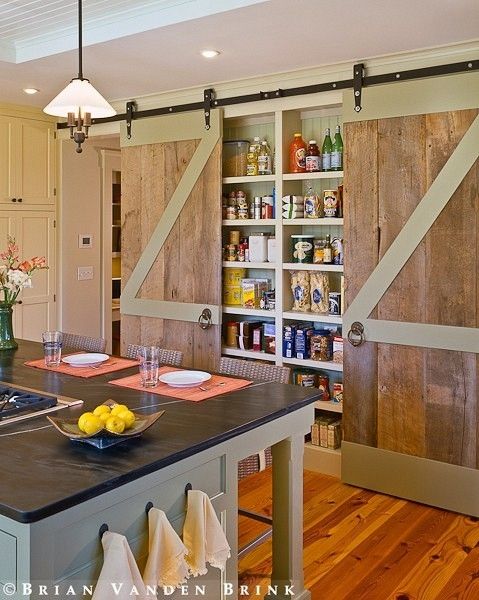 via indulgy
Reclaimed Rustic Wood Sliding Bathroom Door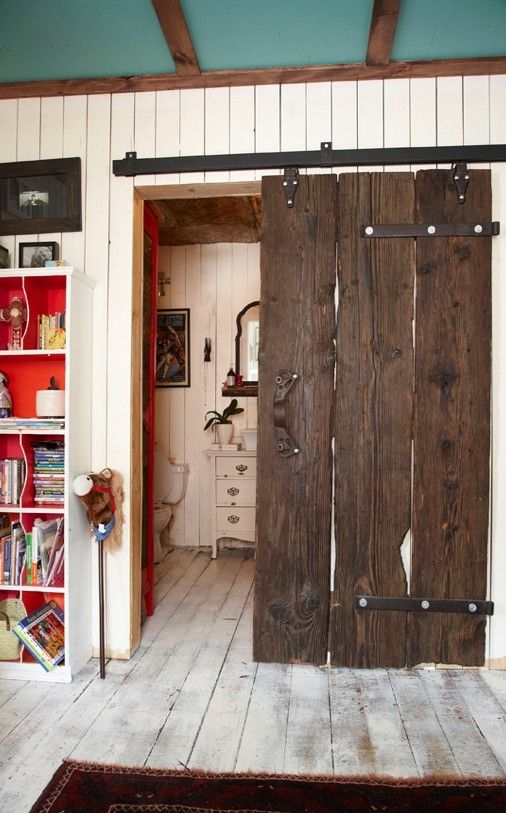 via indulgy
Contemporary Minimalist Barn Door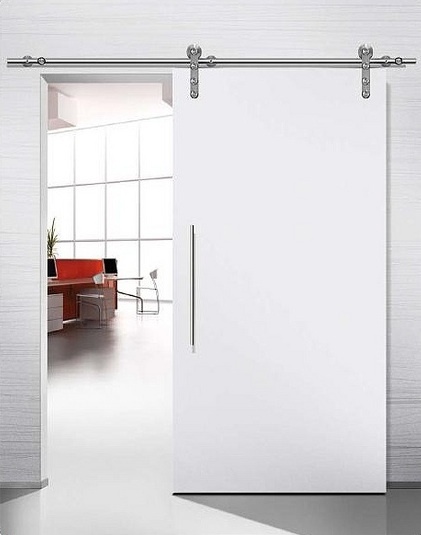 via Hafele America Co. on Flickr
Shabby Chic Sliding Blue Double Doors
Sliding Metal Grand Door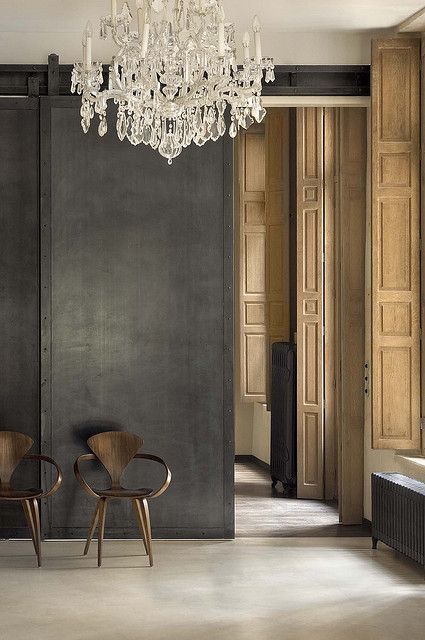 via Patricia Miyamoto on Flickr
Yellow Barn Door for Wine Closet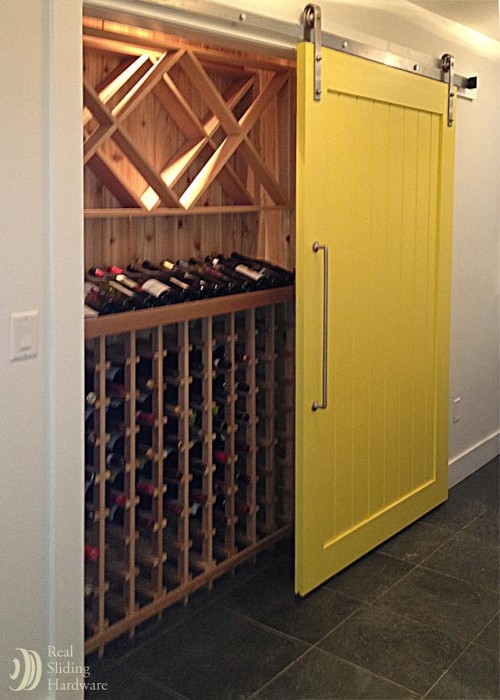 via Real Sliding Hardware on Houzz
Shared Bedroom Barn Door
Rustic Black and White Bathroom Barn Door
Just About Any Door Will Work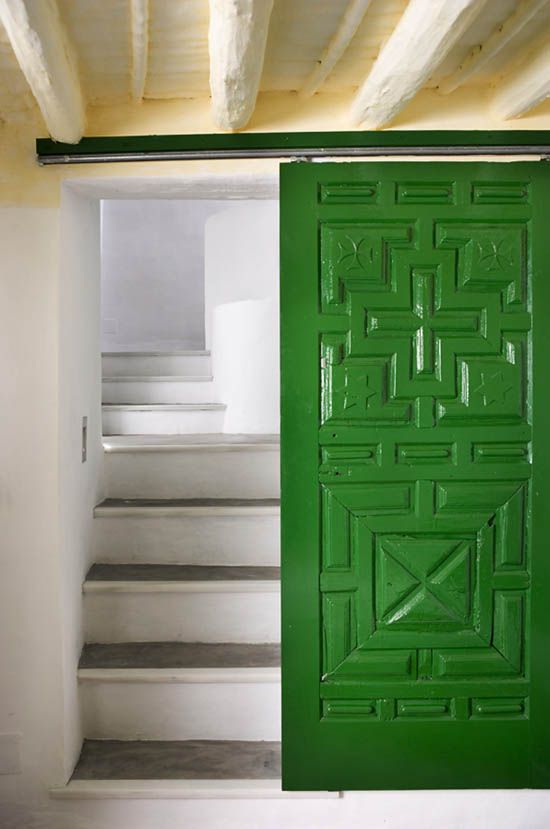 via thedesignerpad
Barn Doors: a Great Blend of Old and New
DIY Starter
(with full instructions via links)
1To begin, you'll want to measure your wall and door space – It's crucial that you have enough space on your wall to fit the sliding door width when the door isn't covering the doorway
2Next, decide if you want to have a top-rolling door or a bottom-rolling door:
Top Rolling: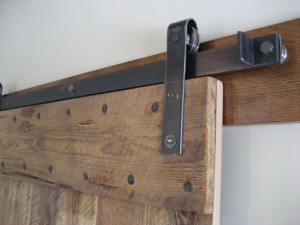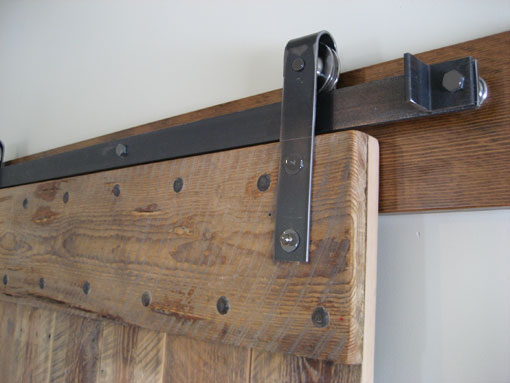 Top rolling doors may require you to get some custom pieces (e.g, steel plating, idler pulley wheels). Because the wheels in this style are also supporting the weight of the door, you'll need to get the correct type of wheel and connect the steel plate to the wheel and door properly. You'll also need to get enough space between the wall and the door (harder than it looks).

Bottom Rolling: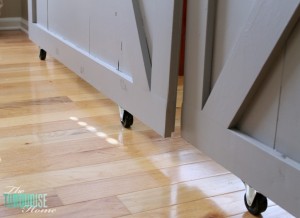 Bottom rolling door parts are typically available at a local home improvement store (e.g., casters, pipe hardware, etc). However, you will need to precisely measure and accurately mount the components so the weight is balanced properly and the door slides smoothly.




3Next, locate the studs in your wall – You'll want to consider how heavy your sliding door is, as top rolling will require more studs than bottom rolling




4If you're going with the top rolling barn door, you're going to want to watch some DIY expert videos – here's a nice starter video with links to the full step-by-step in the description Top Rolling Barn Door DIY




5If you're going with the bottom rolling style, it's pretty straight forward: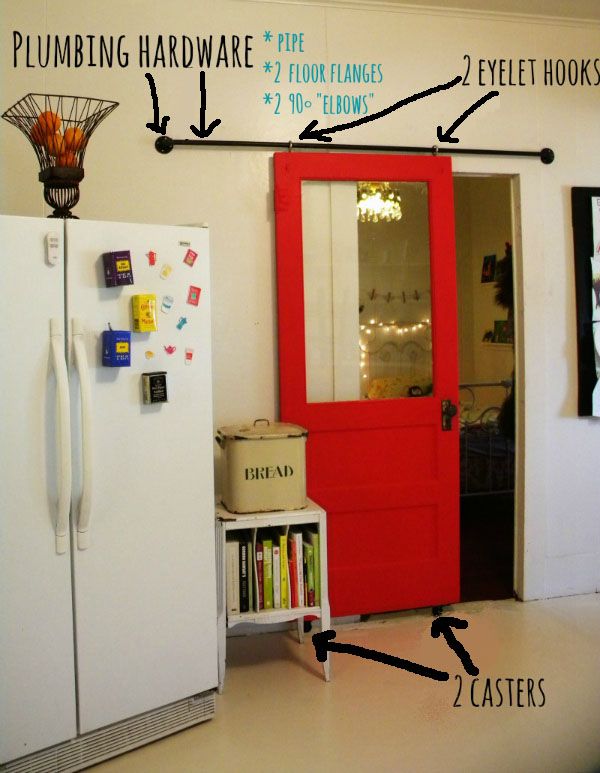 via figmilkshakes




6Once you're done, post your project to our Facebook page or via comments below!