Building a Deck? 3 Things You Should Know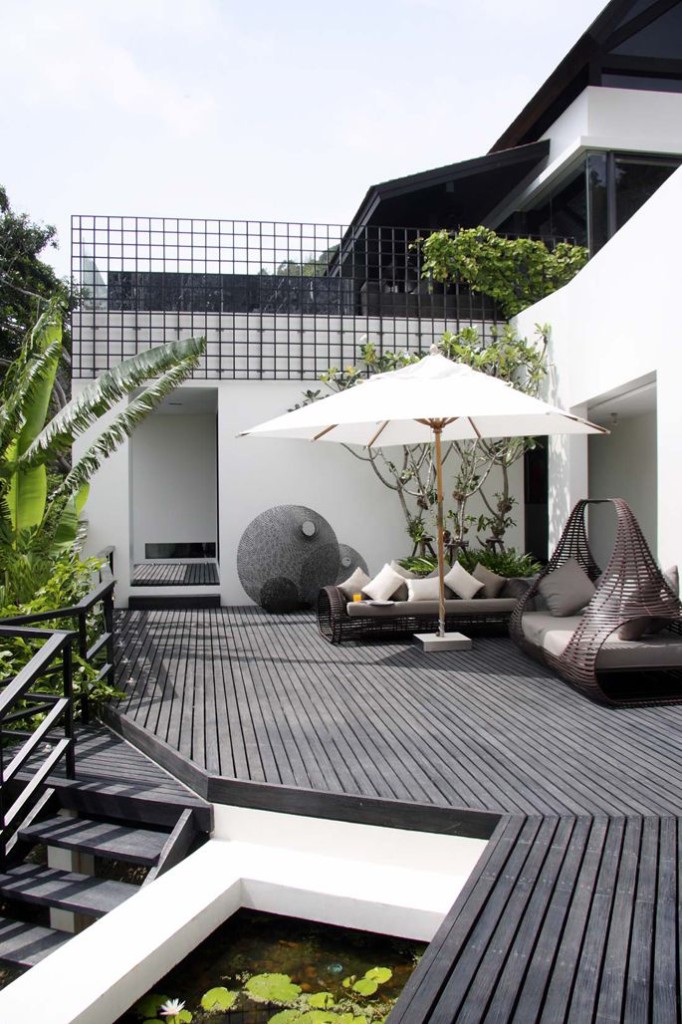 If you want to see more than grass and shrubs when you walk out the back door, building a deck is the way to go. It extends your living space for dining, entertaining, and relaxing outside. To plan your deck, you'll decide on materials, design, and location to fit your lifestyle and budget to add a long-lasting, safe structure to your home.
Tools and Deck Building Terms
If you decide to build a deck yourself, you'll need to gather tools and materials, and even if you hire someone to do it for you, knowing common deck building terms will help you understand the project. Tools for deck building include hand saws, power miter saws and circular saws, measuring tools such as a tape measure and framing square, and earth moving tools like a posthole digger, wheelbarrow, and shovel. Depending on the size of the deck and condition of the location, you may need to rent equipment like a mini backhoe to move a lot of dirt. A contractor will bring in the equipment needed for the project, but doing some of the work yourself saves money on big construction jobs.
The deck building materials to know include beam, joist, footing, edge and face. A beam is a horizontal support, while a post is a vertical support. A joist is a horizontal framing support for flooring. Footings are poured concrete supports for posts that bear and distribute the load of the structure. Edge refers to the longer sides of a board, while the face is the wide surface.
The Right Materials
There is an overwhelming number of options when it comes to choosing your building materials and, in reality, the right one depends on your preferences and budget. You'll need to use lumber that is rated for outdoor use—cedar, pressure-treated lumber and composite material are all acceptable. Many people want cedar for its natural look and long-lasting qualities, but the downside is that cedar needs annual maintenance and is prone to scratches and gouging because it is a softer wood.
Pressure-treated lumber is hard wood and can stand up to a lot of activity, but Family Handyman advises builders to use choice or premium treated boards because treated wood can shrink and twist unevenly, ruining the appearance of your deck. Premium quality costs more but have less tendency to do this because it's usually kiln dried before sale.
If you don't want to have any maintenance or natural wood problems, composite material won't do any of the things natural wood does over time, like splinter, rot, or twist. Most composite materials are designed to look like wood but they are made from different recycled materials such as plastic, wood chips, or sawdust.
Locate and Customize Your Deck
You already know that your deck design will depend on your budget, but it also depends on the amount of space you currently have and how you plan to use the deck. If you have an outdoor kitchen, adding a deck next to it creates a dedicated space for furniture and accessories like outdoor lights and decorations.
Charles Linn and Deborah Snoonian of This Old House Magazine explain that, before buying or building anything, really visualize the deck in the space aid in planning. Use a garden hose or stakes and string to outline the deck to see if the furniture and other deck accessories you want to use fit well or if you need to create a bigger deck. Try different shapes and sizes to see what you like.
Look at different design features to customize your deck, such as basketweave flooring, mold and mildew repellant premium stains, or decorative railings. Consider a multilevel deck for a sloped yard or an arbor or pergola for a sunny space. Linn and Snoonian remind deck-builders not to overload their decks with heavy items like hot tubs without adding extra support for safety.