5 Historic Cities to Inspire Your Home Decor
Embrace the rich historical architecture of American cities by bringing their unique design elements into your own home, from sprawling European-inspired churches and buildings to colonial-styled row homes and cobblestone streets.
St. Augustine, Florida
Founded in 1556 by the Spanish, St. Augustine is the oldest settled city in America. The city features sprawling European-influenced architecture, and is famous for its Spanish colonial buildings and gothic Catholic churches. Visitors are wooed by the overhanging balconies lining main streets, ornamental railings and the decorative window bars (rejas). Incorporate these historical components into your home through bright Spanish colors and artful tapestry.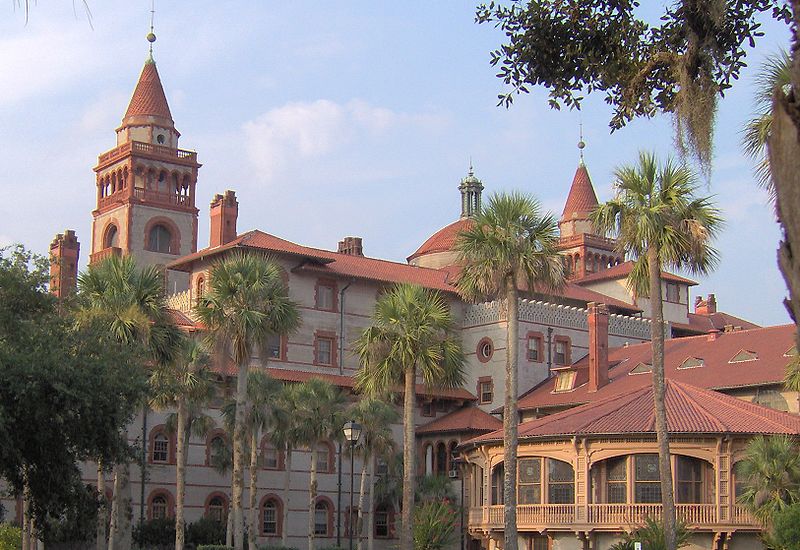 via FloNight on Wikimedia Commons
Note the gothic influence but also bits of color, and generally softer neutral tones: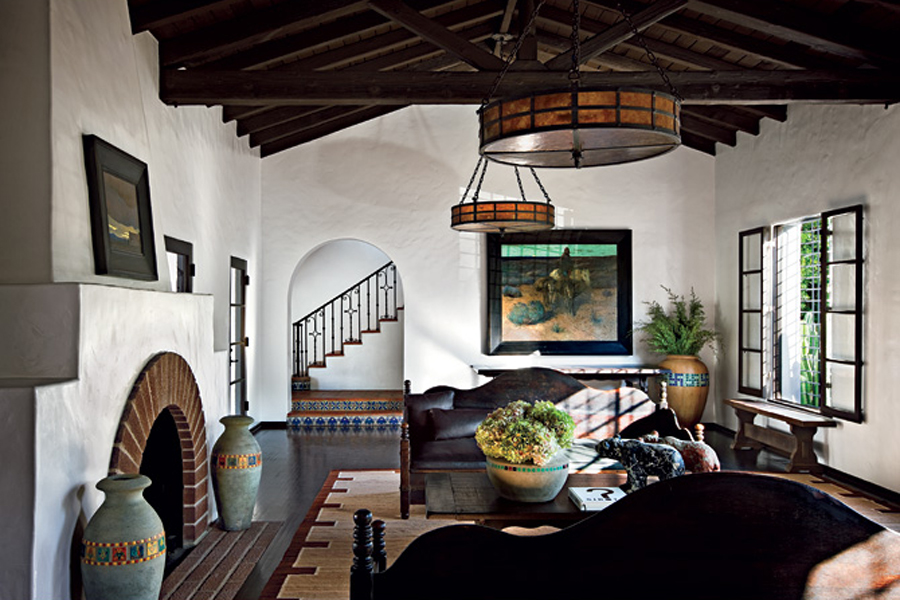 Sioux Falls, South Dakota
Boasting as many as 65 individual buildings on the National Register of Historic Places, Sioux Falls has a romantic style all its own. Late nineteenth century architects Wallace L. Dow and Joseph Schwartz modeled the city's buildings on romanesque, ornate styles. Historical architecture within the city reflects a more gothic, European aesthetic, a very distinctive look for this particular part of the country. Channel Mr. Dow and Mr. Schwartz in your home by decorating with brick or stone. Introduce the tall, rounded windows and large, rich wooden doors of Sioux falls into your next DIY project.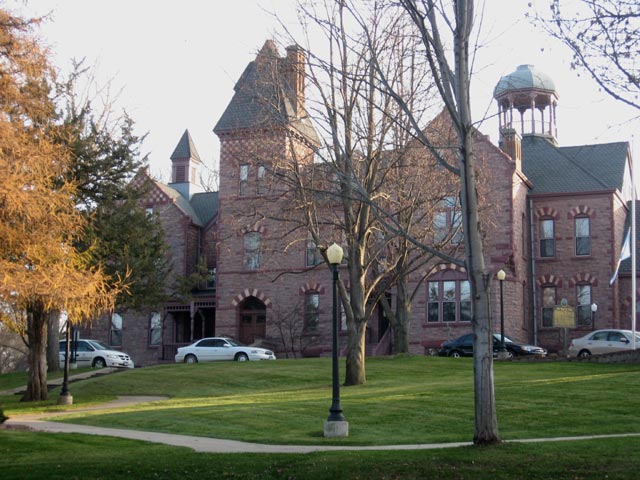 via AlexiusHoratius on Wikimedia Commons
See the stone, dark wood, and use of black in these gothic contemporary interiors: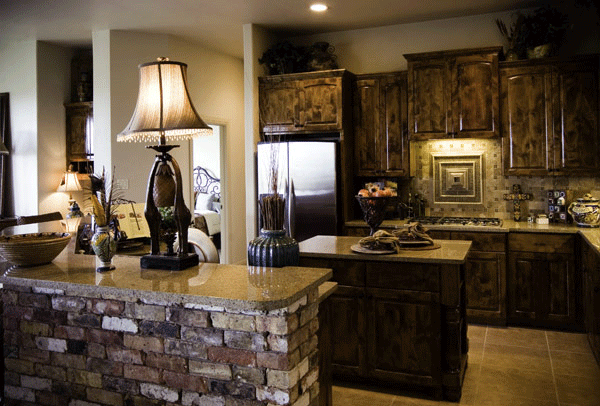 via InteriorDesignPro.com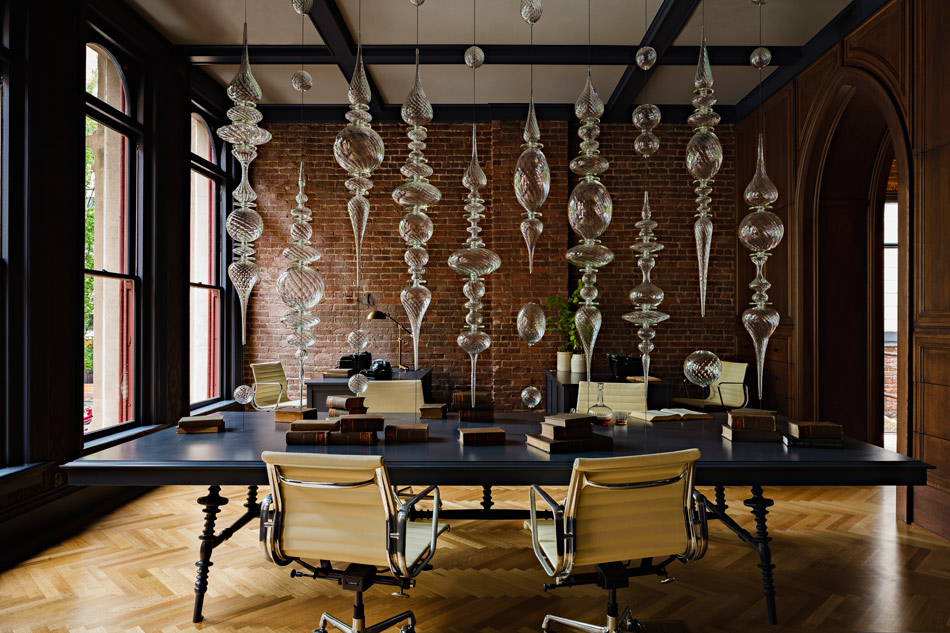 via StyleJuicer and Jessica Helgerson Interior Design
Alexandria, Virginia
Across the river from the nation's capital sits the sleepy, historically rich city of Alexandria, Virginia. Home to the likes of such iconic American political figures as George Washington and General Lee, Alexandria is also home to diverse architecture styles, from European-influenced limestone buildings (the White House, the Capital) to colonial-style row homes across the city. Bring this style into your own home with intricate wood carvings (banisters and furniture), simple patterns and bold crown molding.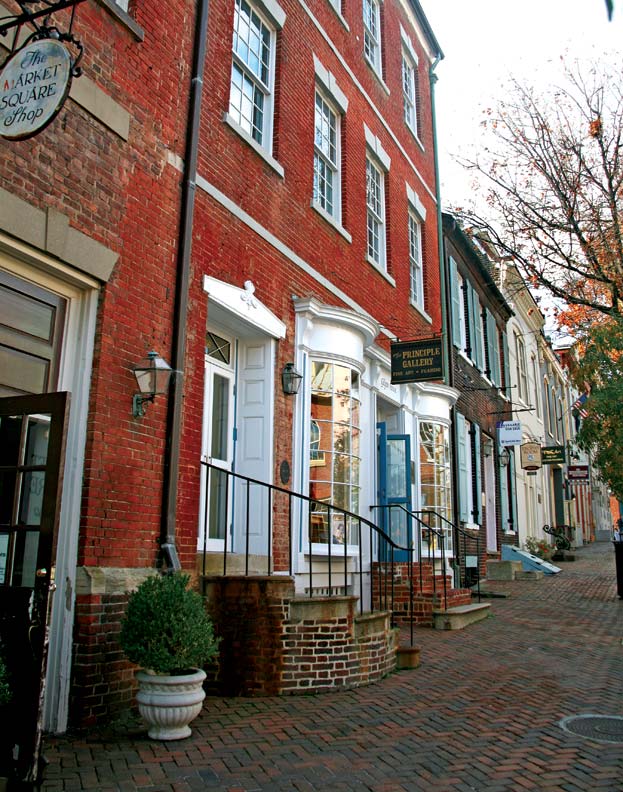 via oldhouseonline.com
This interior design features more British influence seen here with crown moldings, wainscoting, detailed woodwork, and an ornate wallpaper pattern: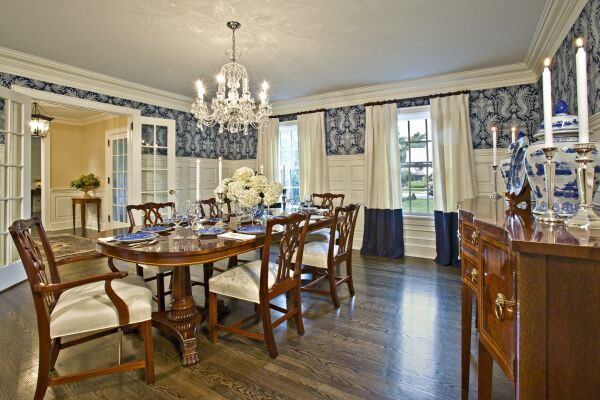 via gdarchitects.com
Santa Fe, New Mexico
A colorful infusion of Native American and Spanish colonial heritage, Santa Fe is both beautiful and culturally diverse. It is home to historical churches, missions, Native American ruins, pueblo-styled homes, and chili-infused cuisine. Introduce this southwestern style in your decor with landscape paintings by renowned artists Georgia O'Keeffe (prints and posters are available at the local O'Keeffe museum in Santa Fe). Other options include Mexican-patterned rugs or jeweled cow skulls.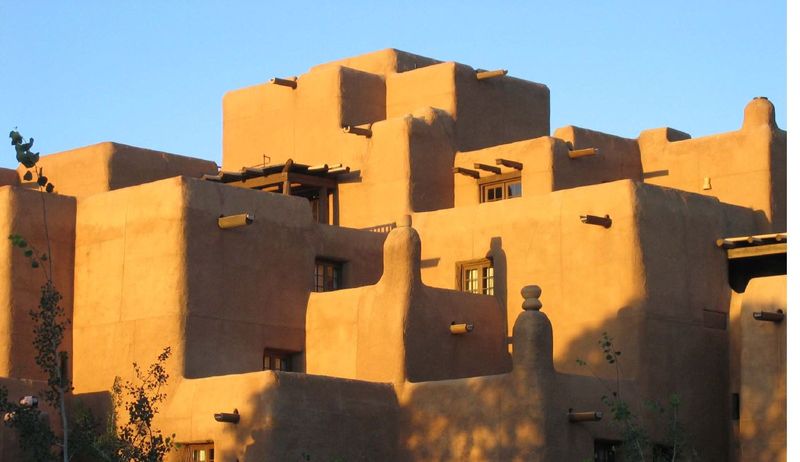 via Curt Smith on Wikimedia Commons
The southwestern interior design often shows off exposed wood beams, open space planning, and earth colored tile: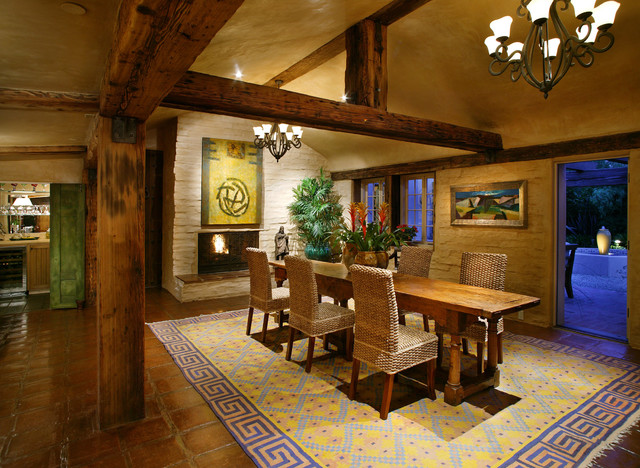 via houzz.com
New Orleans, Louisiana
From the country's best gumbo to spooky voodoo legends, New Orleans screams history. Million of travelers come to New Orleans each year to experience Mardi Gras, a fantastical party featuring whimsical costumes, masks and and jazzy feel-good music. History buffs are also drawn to this city to visit such splendors as the French Quarter, St. Louis Cathedral and Cabildo. Embark on a journey back in time by touring the infamous LaLourie estate or the Houmas House Plantation. Introduce a modest outdoor garden with a small fountain, a staple of New Orleans plantations, along with a crystal chandelier for your dining room. Continue the colonial theme with rich colored rugs and window hangings, and rich mahogany accents.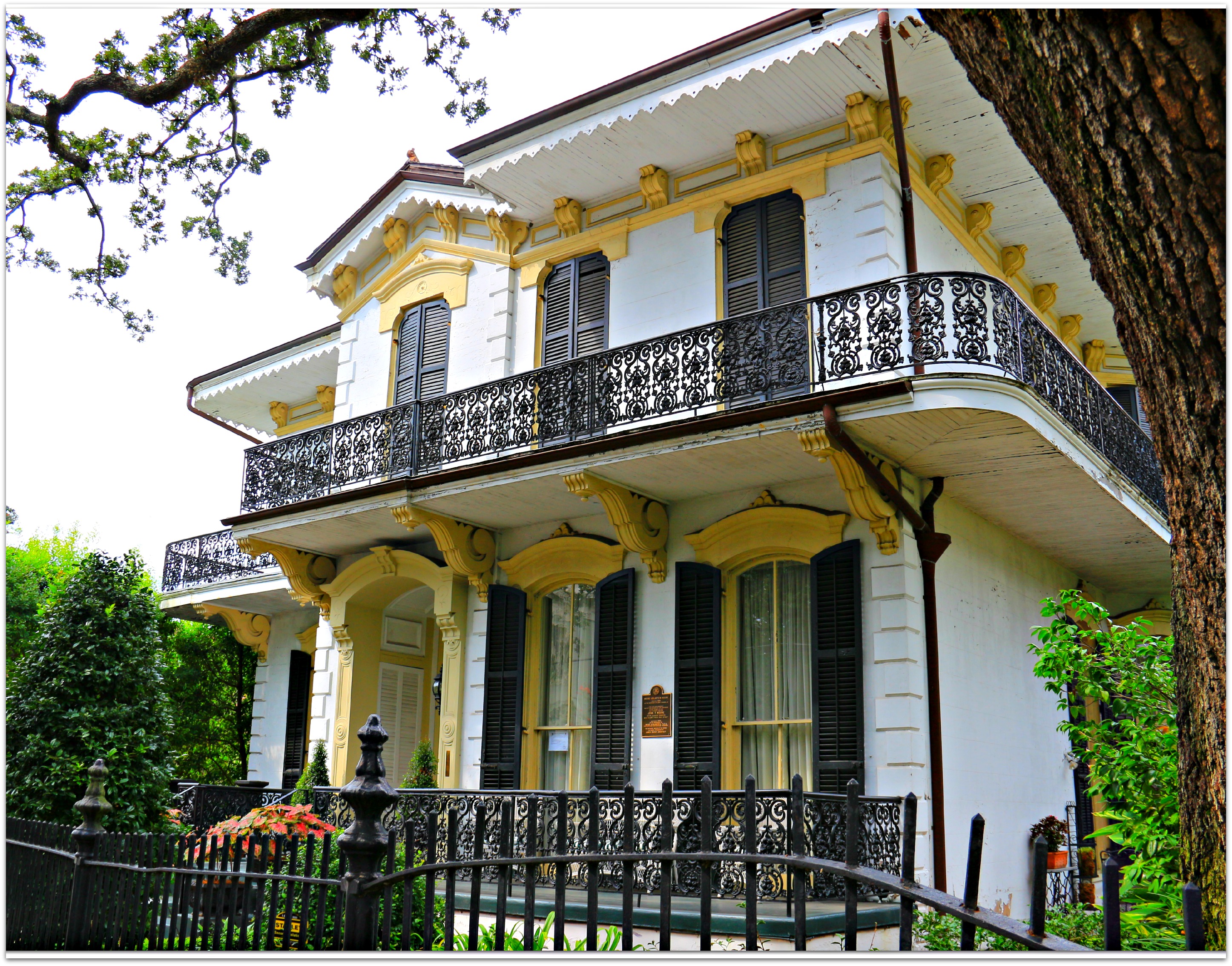 via frenchquartercondotrends.com
Aside from the black, ornate railings and white (or brightly colored) exterior paint, there's a distinct Parisian flair to New Orleans inspired design: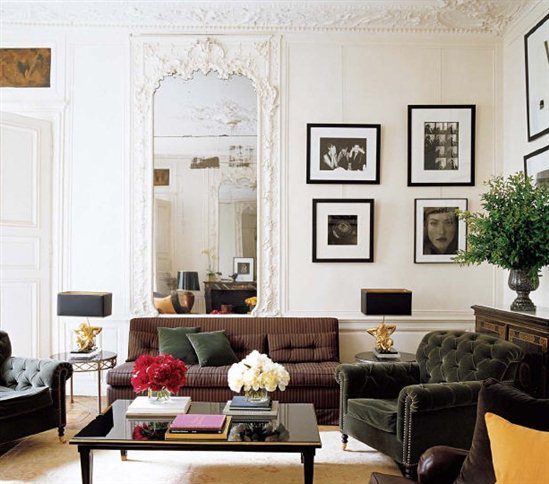 via Lamps Plus
If you're proud of your city's heritage, or if you have a city you're particularly fond of, give your home the decor renovation you've been dreaming of!