Transform your Spare Room into a Library
NPR reports that the average American house has doubled in size since the 1950s and now stands at 2,349 square feet. This means plenty of spare guest rooms, storage areas and lounging space. But how many guest or spare storage rooms do you need in one house? Instead of letting infrequent guests enjoy your extra space, turn a rarely used room into a luxurious home library as a refuge from the everyday.
Let Your Books Inspire You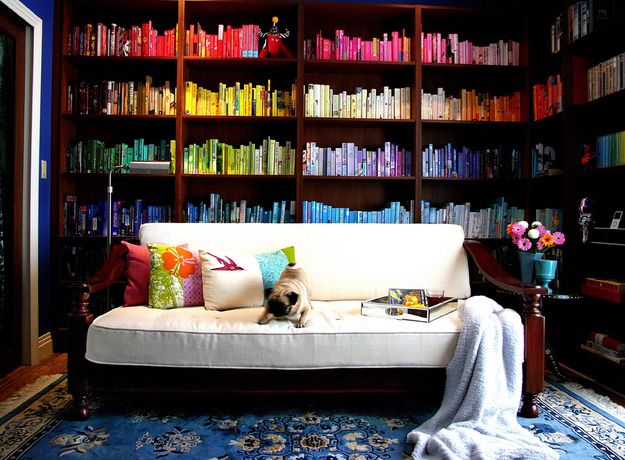 Image courtesy of BuzzFeed
Your literary tastes may range from rare tomes to contemporary classics. Embrace the personality of your curated collection whether it includes "Moby Dick," "The Great Gatsby" or works by Plato. A library leaning toward the adventurous side could inspire antiqued maps on the ceiling, telescopes and a ship in a bottle. Romantic classics may warrant velvet tufted sofas, pinch pleat drapes and ornate crown molding. Or a minimalistic layout could inspire muted colors, a modern wet bar and a gas fireplace for a more contemporary bent.
Get Luxurious
A library should represent an oasis in your home designed to envelop you into the worlds of your favorite books. Find furniture to match with over-sized leather sofas, a cozy fireplace and soft throws to drape over yourself while reading. Add a small drink area to your library to include fine Scotches or wine for slow sipping. A few well-placed lamps representing the rich feel of your new library can also add some personality, as well as adequate task lighting. And for a finishing touch, choose a chandelier with soft lighting to accent the room.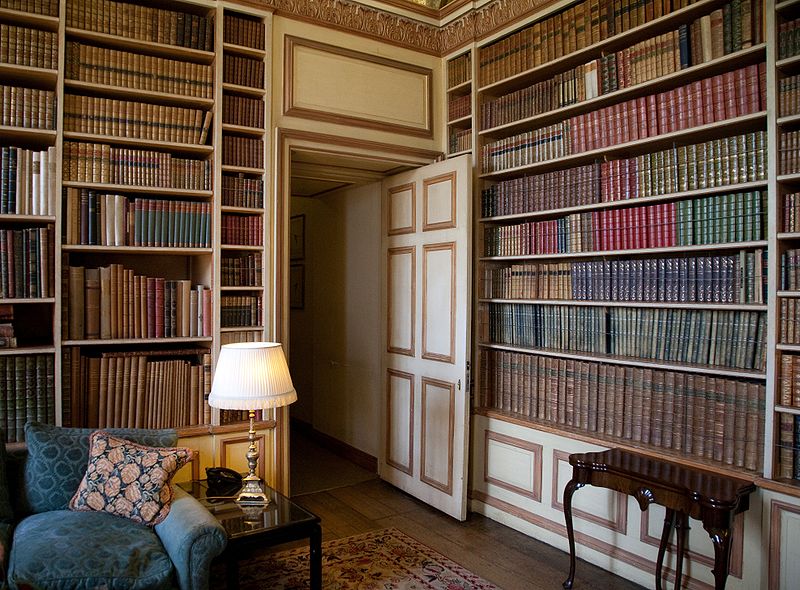 Image courtesy of Diliff via Wikimedia Commons
Mind the Details
Carefully designed accents and detailing can not only make or break your new library's look, but also give it personality on a budget. Expensive furniture, rugs and bookcases aren't necessary with a few meaningful and quality accents to complement your library. Choose handcrafted frames for your personal photographs to feature on a main wall. Include a decorative chess set on an accent table, or put in a plush ottoman doubling as a foot rest and coffee table to set down a book while relaxing. The main accents are really your books, so put your main focus here. Choose a handful of leather-bound varieties or engaging covers from a secondhand store, garage sale or estate sale. The unique variety can add a splash of color, texture and authenticity to your library.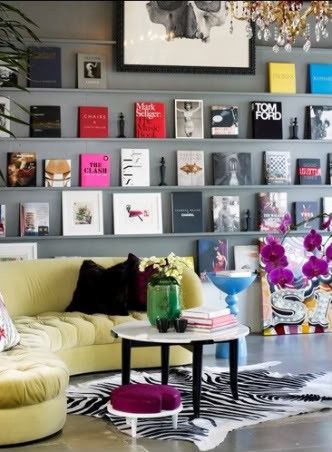 Image courtesy of VelvetBirdie
Get Multifunctional
Many people hesitate to give up their rarely used guest room to turn into a library. But your new design doesn't have to be all or nothing. Pick a sofa that transforms into a bed so your guests can slumber in literary style. A small desk tucked into a corner can serve as note-taking station to jot down ideas on your favorite books, rest a cocktail or place a laptop to sneak in a few minutes of uninterrupted work. Carefully sanded and stained wooden folding chairs can also double for conversation or hosting your next book club. The trick is finding the right balance and ensuring your new space is the library you've always dreamed of with the flexibility to accommodate the unexpected as needed.