Transform Your Home into a Stress-Free Abode
Stress is a common conversation topic around the nation and beyond. A 2014 survey conducted by NPR found that nearly 50% of the U.S. population has experienced a major stressful event in the past 12 months of their life. More than a quarter of those surveyed said that they have had a "great deal" of stress over just the past 30 days.
Because stress can lead to numerous physical and mental illnesses, health-conscious individuals are adopting stress reducing techniques. Some of the common ways to reduce stress include exercise, deep breathing or meditation, and getting social support, but you may not realize that changing up your home environment can also help to eliminate stress. Consider these decorating tips to eliminate stress and create more peace and tranquility in your home.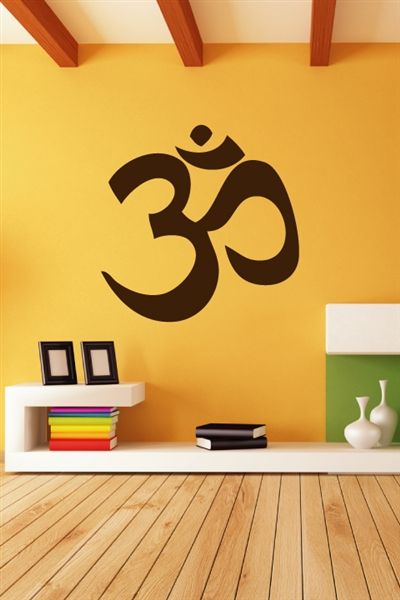 via walltat
Painting with Calming Colors
A new coat of paint can work wonders to induce a sense of calm and relaxation. Consider cool colors and natural tones like sage green, soft grey, water blue, as well as shades of white or beige. These colors are known to offer calming properties and help to create a more tranquil atmosphere, whereas bright colors tend to energize, creating the opposite effect.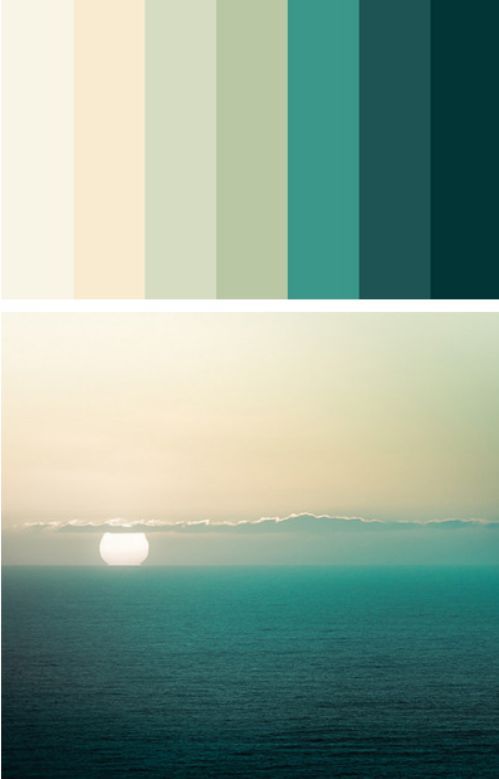 via theberry
Bring Nature Indoors
Items from nature like plants and flowers tend to have a calming effect on frazzled nerves. Consider hanging plants from ceiling hooks or place them on a windowsill. Adding fresh flowers into your home space regularly brings peaceful energy into the space, according to Kellye Davis, author of The Bliss Principle. Nature-inspired framed photographs, such as ocean scenery, waterfalls, and sunsets can all add to a more serene look and feel.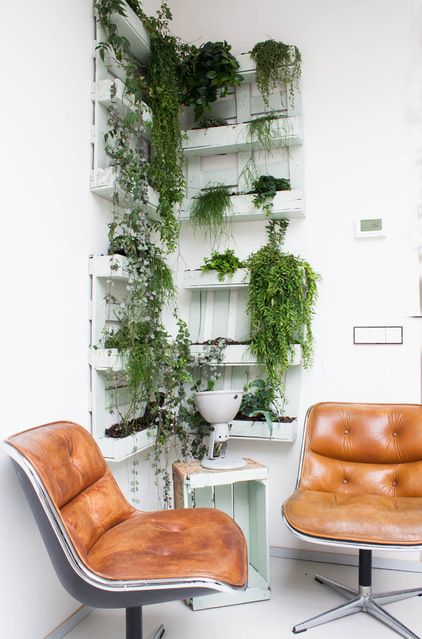 via houzz
Day Lighting
Natural day lighting can boost one's spirit. Keep your shades pulled up, and curtains off to the side in order to bring natural light into a room. You can also replace any harsh florescent lights with more calming natural light like candle lights. Avoid using ceiling lights and instead make use of more indirect lights like a floor lamp or table lamps.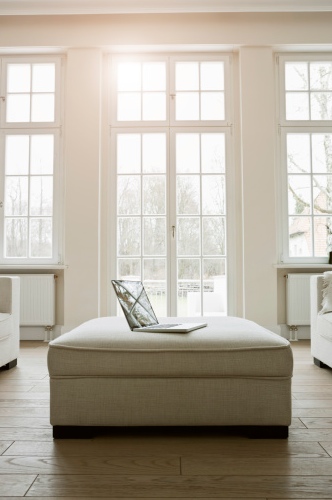 Water Features
Adding an interior water feature can be an important part of your peaceful home decor. Water elements have been used for centuries by eastern cultures as a soul purifier as the sound alone is known to help instill a sense of peace and tranquility. A tabletop fountain or miniature waterfall, aquarium, or even a standing floor waterfall can also create a stunning focal point for any room. Choose a fixture that coordinates with your particular home style and be sure to place it in an area where it won't cause water damage to the floor or surrounding furnishings.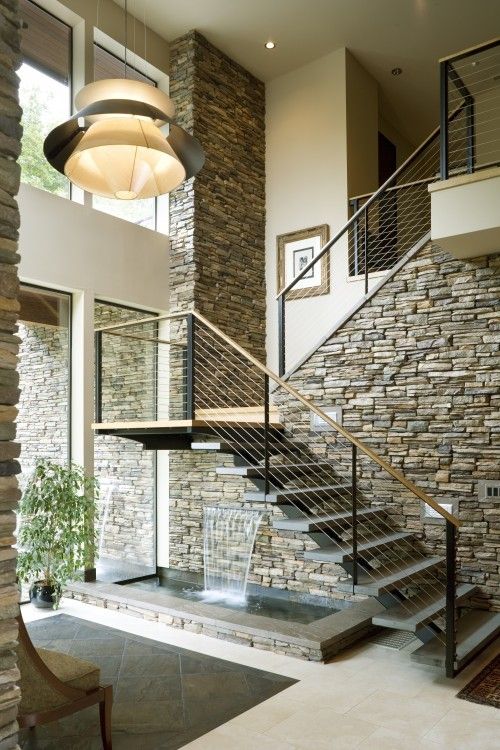 via arcadianhome
Minimize Clutter
Keep accessories and decorations to a minimum. Too many items can create a cluttered look that inhibits relaxation. Clear each room of as many items as possible, keeping only the essentials to avoid a distracting look that can instill a sense of chaos rather than calm. If you have piles of paper or magazines, go through them all and get rid of what you don't need and then sort the rest into matching containers. Woven baskets and photo boxes are great versatile pieces that look appealing while offering a perfect place to store those clutter-causing items.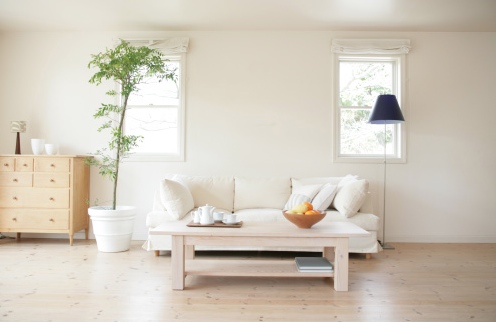 Make a Yoga or Meditation Room
A yoga or meditation room makes for the perfect de-stressing environment. Studies show that meditating can lower blood pressure, reduce inflammation in the body and joints, and boost your immune system. To create your own yoga or meditation room, find a quiet space and eliminate any distractions from the room. Then, decorate modestly, being sure to add colors that are calming and complimentary. Don't forget to add some sound dampeners – like hanging cloths (e.g., tapestries), ornaments or fixtures.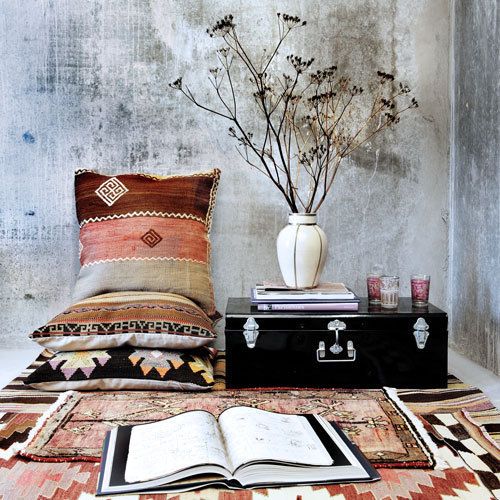 via designspiration