5 Great Ways to Organize Your Kitchen Cabinets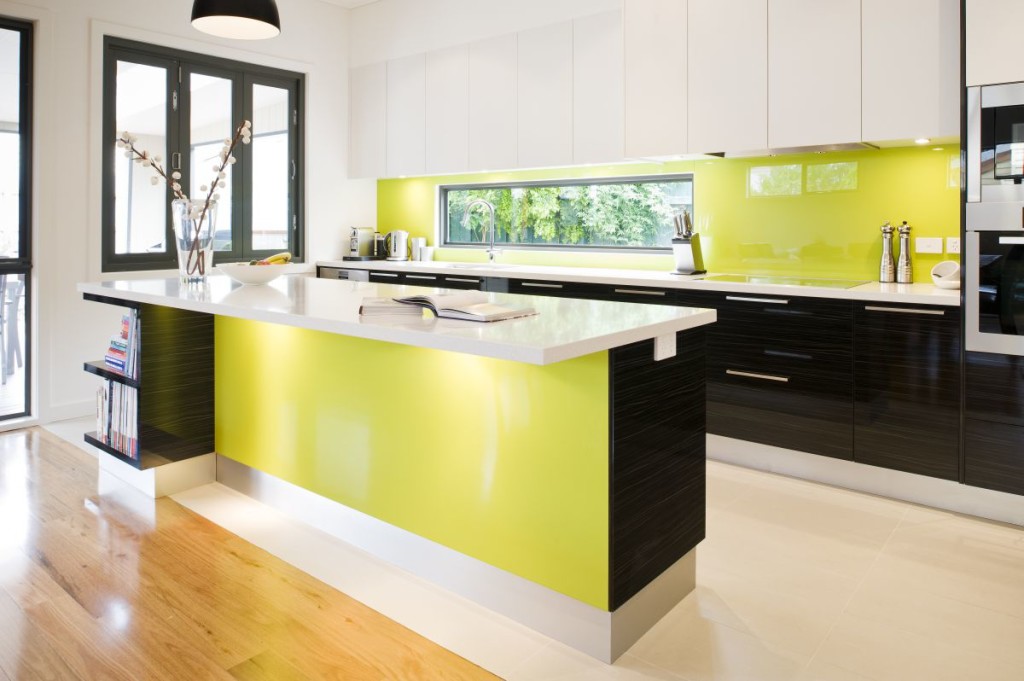 via Naturafuls
Kitchen organization is crucial for an enjoyable cooking experience. A good system saves time, money and space.
If your overflowing kitchen cabinets are a major source of stress, or they are more hindrance than help when you're trying to use your kitchen, try organizing a different way. Turn your cabinets into a fun project that transforms your cluttered kitchen into a streamlined work center. It may just become your favorite room in the house.
Prep Your Cabinets
Start by emptying out your cabinets and drawers and prepping them for organizational success. Wipe out any crumbs or dirt and place drawer liners or spare wallpaper on the shelves to make them easier to clean. This is the time to throw out any broken kitchen tools and donate any gadgets you don't use anymore. Angie's List recommends getting rid of mismatched containers, multiple mugs and old pots and pans with crumbling coating. Toss stained Tupperware and chipped dishes. If you haven't used your food processor in 20 years and don't have any plans to, donate it and make better use of that storage space.
Create Extra Shelf Space
You're not limited to the current space in your kitchen cabinets. Create even more shelf space by adding a small lazy Susan for seasonings and other small items. A lazy Susan can help transform an awkward corner cabinet into an efficient storage space. SFGate offers a great guide to install one. Next, use small stacking shelves. Place them inside your cabinets to store napkins, small plates and flat items that can easily be tucked away.
Maximize Your Existing Shelf Space
Are you storing spatulas and kitchen utensils in your cabinets? Add a hanging shelf with magnetic strips to the side of your cabinets for spices or teas. Store your knives on a magnetic strip instead of in a knife block, which tend to be counter space hogs. Check out the Kitchn's suggestions of where to place a knife strip.
Install hooks to hang containers filled with plastic spatulas and wooden spoons. If your pots and pans aren't suited for your current cabinet space, suspended them above the stove or island. For even more space, roll an open-shelved island underneath your new hanging shelf. Use the open shelves to relocate even more of your cabinets' contents and use the top shelf as a prep station for dinner.
Repurpose Your Organizational Tools
Take a look at the organizational tools you already have around your house. Use a magazine holder on the inside of a cabinet door to hold cutting boards or foil and plastic wrap. Use a hanging shoe bag (cut down to size) under your sink to store sponges, rags and cleaning supplies. Turn a desk file organizer into a baking sheet separator. Those bamboo baskets in your living room can be tucked on top of your cabinets to store items you don't need on a daily basis like tablecloths and napkin rings.
Transform Your Cabinets
Give your kitchen more depth and dimension by removing a cabinet door. Add vertical dividers and use the space to store cutting boards and baking sheets. Want to give your kitchen a brand new style? Remove all of your doors and turn your kitchen into an airy, open room. Display your favorite plates, dishes and colorful vases and tuck away your supplies in bottom cabinets with doors or a side pantry